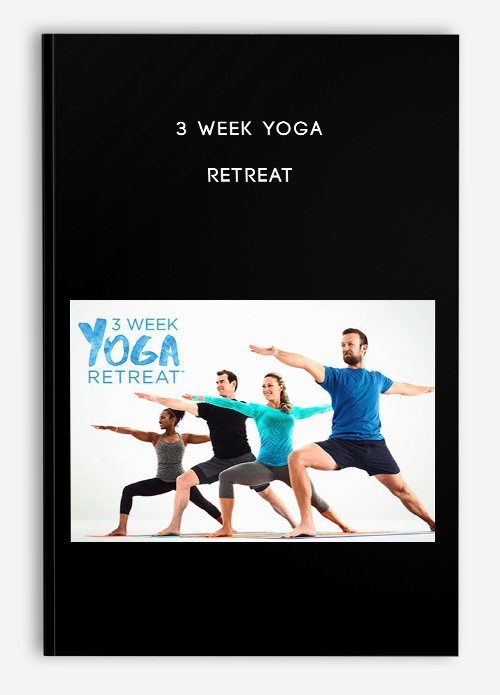 3 Week Yoga Retreat
Description
Created with beginners in mind, 3 Week Yoga Retreat will teach you simple, pure yoga for life-changing results. You'll build the skills you need to take any yoga class after these three weeks.​
Learn Yoga At Home in 21 Days

This program includes: Nutrition Guide, Class Calendar, Quickstart Guide, Beginner Basics, and Pose Tracker

Step by step expert instruction with 21 unique classes (each 30 minutes or less) Perfect for beginners

Week 1 FOUNDATION. Week 2 EXPANSION. Week 3 PROGRESSION. Weekends RELAX and UNWIND
Fitness
More information about Fitness:
Regular exercise and physical activity promotes strong muscles and bones. It improves respiratory, cardiovascular health, and overall health.
Staying active can also help you maintain a healthy weight, reduce your risk for type 2 diabetes, heart disease, and reduce your risk for some cancers.
Moderate aerobics exercises 3 times a week for 30 minutes can reduce cancer risk Cancer-based exercises provide relief to the patient during
cancer treatment There are many benefits to exercising. But it's even more beneficial for cancer patients. This has been proven in research published in the medical journal 'Cancer Journal for Clinicians'.
Get 3 Week Yoga Retreat with Digitdl.com