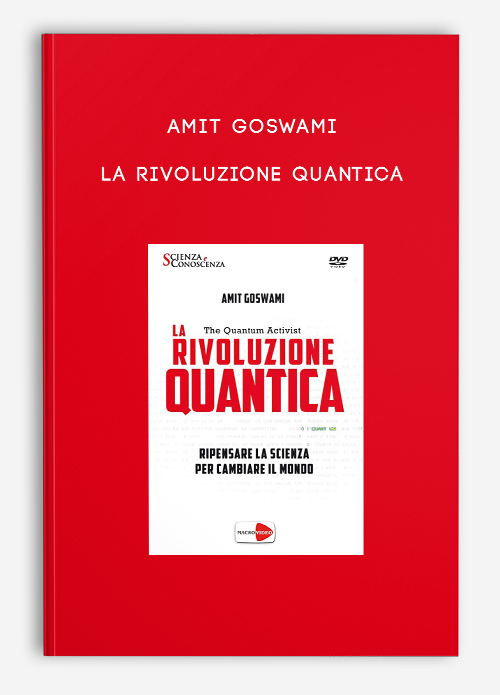 Amit Goswami – La rivoluzione quantica
Description
We have been taught since childhood that everything around us is matter.
Today while traditional science remains materialistic, a considerable number of scientists are supporting and developing new paradigms.
THE QUANTUM REVOLUTION tells with humor and deep intelligence the revolutionary perspective of the Indian nuclear physicist Amit Goswami who, with a breadth of thought comparable to that of Einstein, explains in this journey of discovery of the laws that govern the universe and life, the possibility of an unexpected new encounter between Science and Spirituality.
An invitation for humanity to rethink its notions of existence and reality.
"It is not a question of acting-acting-acting or even of being-being-being but of acting-being-acting-being. A new lifestyle, an alternation between being and acting "Amit Goswami, the quantum activist
NLP online course
So what is NLP?
NLP stands for Neuro-Linguistic Programming. Neuro refers to your neurology;
Linguistic refers to language; programming refers to how that neural language functions.
In other words, learning NLP is like learning the language of your own mind!
NLP is the study of excellent communication–both with yourself, and with others.
It was developed by modeling excellent communicators and therapists who got results with their clients.
NLP is a set of tools and techniques, but it is so much more than that.
It is an attitude and a methodology of knowing how to achieve your goals and get results
Get Amit Goswami – La rivoluzione quantica with Digitdl.com