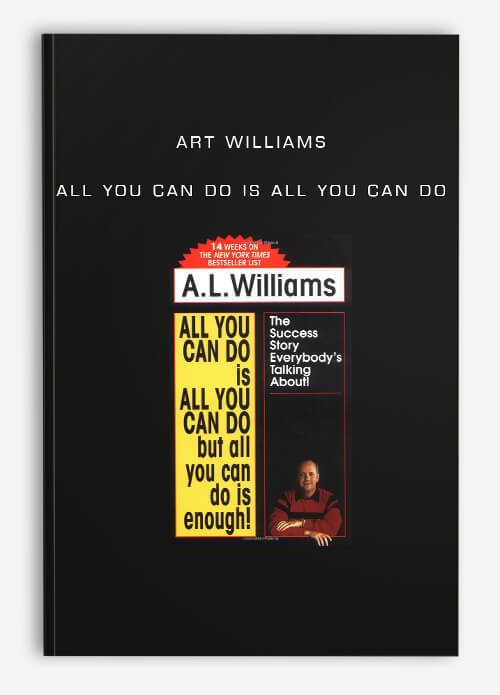 Art Williams – All You Can Do is All You Can Do
Description
Art Williams started out as a high school football coach, earning $10,700. But he didn't stay there for long. By believing in himself enough to take a chance, he became a winner who today heads his own muti-million dollar invidual life insurance company. And in this bestselling, plain-speaking, up-beat book he coaches you to the top with his winning system, which includes: a remarkable six-step plan to visualize and achieve your goals; four proven principles to help you become everytihng you ever thought you could be; proven techniques to short-circuit frustrating failure messages; frontline advice from someone whose been in your shoes, PLUS, the ultimate secret ingredient to winning. This is not a get-rich-quick scheme, or a pie-in-the-sky promise, but a phenomenal program that proves it's never too late to start again, with powerful tools and a revolutionary belief in your own unlimited potential.
NLP online course
So what is NLP?
NLP stands for Neuro-Linguistic Programming. Neuro refers to your neurology;
Linguistic refers to language; programming refers to how that neural language functions.
In other words, learning NLP is like learning the language of your own mind!
NLP is the study of excellent communication–both with yourself, and with others.
It was developed by modeling excellent communicators and therapists who got results with their clients.
NLP is a set of tools and techniques, but it is so much more than that.
It is an attitude and a methodology of knowing how to achieve your goals and get results
Get Art Williams – All You Can Do is All You Can Do with Digitdl.com