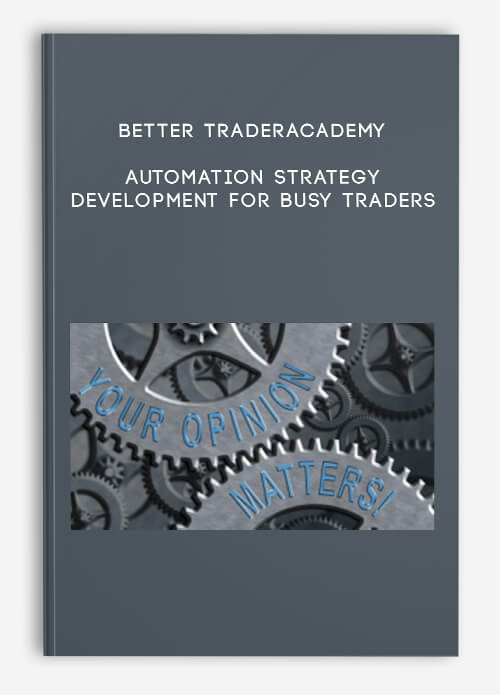 Better Traderacademy – Automation Strategy Development for Busy Traders
Description
Include:
Increase the speed of strategy creation using automation.
Building blocks you need to know to automate practically anything and the software I recommend to use.
Setup charts, attach strategies, run backtests and analyze backtest reports in TradeStation (and other trading platforms) automatically.
Link automation with Excel to easily control, manage and report on your strategy creation processes.
Common challenges (and solutions) to implementing automation with TradeStation, Multicharts, and other trading applications.
Practical tips and tricks to building a rock-solid automation engine that can run on its own for months without intervention.
Forex Trading – Foreign Exchange Course
Want to learn about Forex?
Foreign exchange, or forex, is the conversion of one country's currency into another.
In a free economy, a country's currency is valued according to the laws of supply and demand.
In other words, a currency's value can be pegged to another country's currency, such as the U.S. dollar, or even to a basket of currencies.
A country's currency value may also be set by the country's government.
However, most countries float their currencies freely against those of other countries, which keeps them in constant fluctuation.
Get Better Traderacademy – Automation Strategy Development for Busy Traders with Digitdl.com