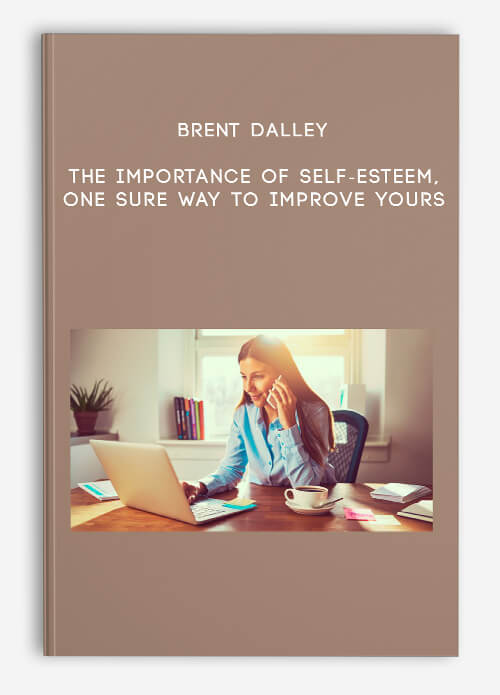 Brent Dalley – The Importance of Self-Esteem, One Sure Way to Improve Yours
Description
What you'll learn
If you could feel confident that you are in charge of your life and have the tools necessary to accomplish your goals then this course will have been a success.
Requirements
You will need access to a PC or Smartphone and a desire to build your self-esteem leading to more self-confidence which will give you a strong sense of self-determination.
Description
One of the surest and best ways to improve your self-esteem is to set a goal and then accomplish it. So, we tackle goal setting, what works and what doesn't.
Self -control plays a big part in how we feel about ourselves so we spend a fair amount of time working on breaking bad habits and creating good, strong habits that will improve your life.
If there is one sure way of sabotaging your efforts in setting and keeping goals or breaking a bad habit it the ability we all have to procrastinate. We tackle that age old problem head on. It helps to understand why we procrastinate, then we know how to fix it.
You will learn all this plus much more like how fear plays a big part in how we feel about ourselves. How to give yourself a confidence boost and even how our environment, including friends and associates plays a big part in how we see ourselves and how we feel about ourselves.
Who this course is for:
Anyone who wants to be more than they are now.
NLP online course
So what is NLP?
NLP stands for Neuro-Linguistic Programming. Neuro refers to your neurology;
Linguistic refers to language; programming refers to how that neural language functions.
In other words, learning NLP is like learning the language of your own mind!
NLP is the study of excellent communication–both with yourself, and with others.
It was developed by modeling excellent communicators and therapists who got results with their clients.
NLP is a set of tools and techniques, but it is so much more than that.
It is an attitude and a methodology of knowing how to achieve your goals and get results
Get Brent Dalley – The Importance of Self-Esteem, One Sure Way to Improve Yours with Digitdl.com