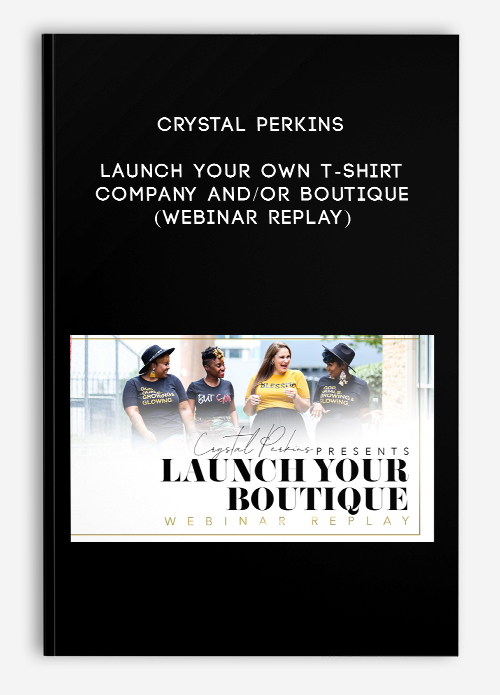 Crystal Perkins – Launch Your Own T-Shirt Company and/or Boutique (Webinar Replay)
Description
Launch Your Own T-Shirt Company and/or Boutique (Webinar Replay)
Everything you need to know about branding and building your apparel company!
THIS REPLAY HAS THREE HOURS FULL of INFO + RESOURCES!
It was suppose to only be One Hour Long….So YOUR WIN!!!!
This is the perfect opportunity for you if you're looking for a Unique way to share your Faith, Vision, or Style through apparel.
Perhaps that's not you but, you've been considering starting your own business??
Or, maybe you already have a business, and are looking for a way to supplement your income and add additional items to your already established brand.
You're in for a TREAT!
Sign up NOW and for this LIVE Webinar on How to Start Your Own T-Shirt Company or Boutique!!
This webinar replay will give you all the information you need to get started.
If you have any questions, you email us at [email protected]
Course Curriculum
Build Your Own T-Shirt Company or Boutique Webinar (REPLAY)
Start

REPLAY VIDEO (Click HERE to Watch the REPLAY)
Get Crystal Perkins – Launch Your Own T-Shirt Company and/or Boutique (Webinar Replay) with Digitdl.com