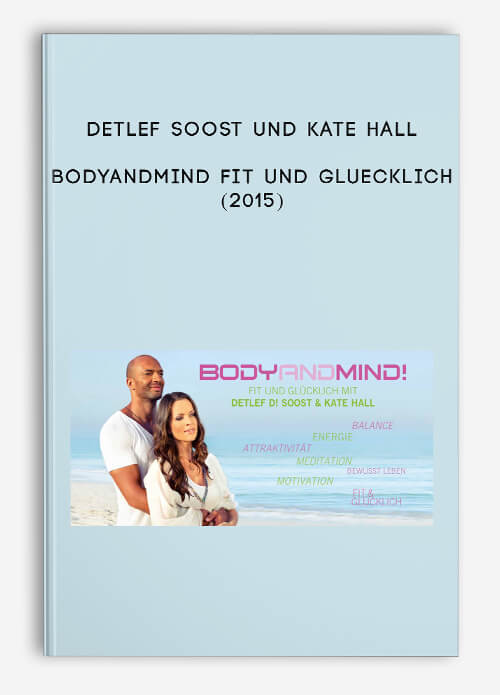 Detlef Soost und Kate Hall – Bodyandmind Fit und Gluecklich (2015)
Description
Mit diesem BODYANDMIND!-Workout hast du den wichtigsten Schritt für mehr Wohlbefinden, mehr Fitness und mehr Zufriedenheit in deinem Leben getan. BODYANDMIND! sind deine 25 Minuten Urlaub. Hier bist du entspannt, du kannst abschalten, den Alltag hinter dir lassen und dich auf dich selbst konzentrieren.
Die Workouts unterscheiden sich durch die Musik, den Bewegungen und den Beat.
Die einfachen, aber sehr effektiven Übungen erhöhen alle deine Bewegungsattraktivität, stärken deine Muskeln und verbessern deine Ausdauer. Sie sind so aufgebaut, dass jeder sie ganz einfach nachmachen kann. Egal, ob du schon Vorkenntnisse hast oder nicht.
Fitness
More information about Fitness:
Regular exercise and physical activity promotes strong muscles and bones. It improves respiratory, cardiovascular health, and overall health.
Staying active can also help you maintain a healthy weight, reduce your risk for type 2 diabetes, heart disease, and reduce your risk for some cancers.
Moderate aerobics exercises 3 times a week for 30 minutes can reduce cancer risk Cancer-based exercises provide relief to the patient during
cancer treatment There are many benefits to exercising. But it's even more beneficial for cancer patients. This has been proven in research published in the medical journal 'Cancer Journal for Clinicians'.
Get Detlef Soost und Kate Hall – Bodyandmind Fit und Gluecklich (2015) with Digitdl.com