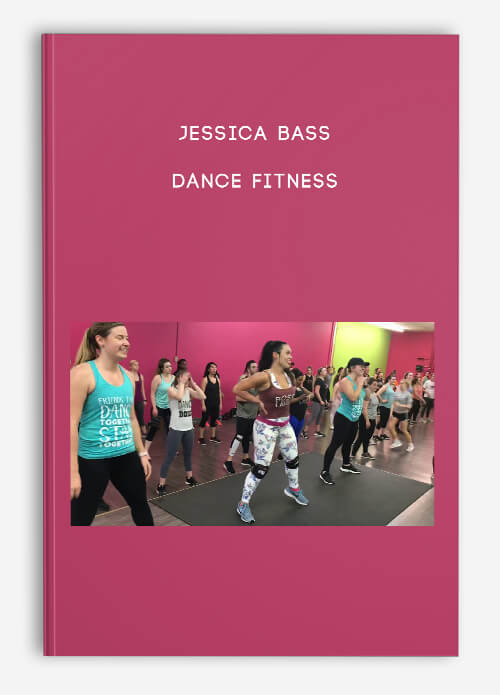 Jessica Bass – Dance Fitness
Description
About Dance Fitness with Jessica
Dance Fitness with Jessica started as a small group fitness class in Knoxville, TN, where women could come together for a great workout in a judgement free setting that was fun and helped them lose weight or reach a fitness goal.
Who is DFWJ?
Jessica Bass, the creator and instructor for Dance Fitness with Jessica is a humble 24 year old , mother of 3 beautiful children. Just like their mother, her kids love to dance all over the house and often join me her workout routines. I guess the apple really doesn't fall too far from the tree, huh?
"My mother would tell me stories about how she and I would dance together anytime there was music playing. It didn't matter where we were, if their was a beat, I was dancing to it!" says Jessica, who's Grandmother was also the first major dance influencer to bring jazzercise from over to the East Coast, from California to Tennessee.
"Music and Dance have always been a great passion of mine, and to be quite honest it's what has helped me get through many hard times in my life. Fitness was my escape", Jessica recalls.
The Start of a Journey
After attending a Jennifer Lopez concert, Jessica's initial dream was to become a professional dancer, who would appear in music videos and on film. Though that was a great goal to have at the time, life always plays role in how things play out.
"I kept getting pregnant with my sweet kiddos and thought my dancing career would be over. I figured it just wasn't Gods plan for me, so I continued my path and knew I would find my calling soon. While i was in between my pregnancies I started taking Zumba classes with my friend Jhasta. After a few sessions together, she gave me the idea of teaching the classes, suggesting I would make an awesome instructor."
With her dynamic presence and energetic personality, things would quickly come into focus. In August 13, 2012 – two months after having my second child I headed to Kentucky to get my fitness certification.
"I started my class with only 3 people, but even then I made sure to create a special connection with the ladies I was teaching. I grew up in Church setting where family always came first, and that has always been very important to me. There is more to living then just our physical state. Connecting with one another mentally and spiritually helps to hold us accountable for our goals and actions."
Then in December 2012, Jessica's class featured in the local Knoxville newspaper as the "Best Fitness Class" to attend in the area. "I couldn't believe it. I was like… wait… Really!? Class attendance continued to grow, we did flash mobs, outside events, etc… we were having a blast and all seeing amazing results to our body and health."
The Viral Effect:
"In January of 2014, I choreographed 10 new routines for my class. Being that they were all-new, my class requested that I put the routines up online for them to learn at home. Not knowing what would happen and with very little knowledge about posting videos online, I agreed and got them uploaded around the first week of February. This is where things got crazy, within minutes my choreography to "Dark Horse" by Katy Perry started receiving a lot of views. Before I knew it, the video had gone viral with over 1 million views in just 48 hours."
Just like that, comments and like and shares were happening all across social media, and with the help of her production company Drive35, Dance Fitness with Jessica was born. "A couple days later I get a message from a production company in Dallas offering to help me launch my brand. Within a week I had flown to Dallas, completed a photo shoot and filmed a feature DVD workout program with 20 dance fitness routines on it."
With continued support from a community of over 700,000 fans and followers, Dance Fitness with Jessica now features multiple workout DVDs, fitness Ebooks, Apparel, and as of October 2015 you can now become a Member of the Exclusive Dance Fitness Live Stream and broadcast Jessica's class from your own living room.
"I've been blessed with exactly what I want to do… Help Others!"
Fitness
More information about Fitness:
Regular exercise and physical activity promotes strong muscles and bones. It improves respiratory, cardiovascular health, and overall health.
Staying active can also help you maintain a healthy weight, reduce your risk for type 2 diabetes, heart disease, and reduce your risk for some cancers.
Moderate aerobics exercises 3 times a week for 30 minutes can reduce cancer risk Cancer-based exercises provide relief to the patient during
cancer treatment There are many benefits to exercising. But it's even more beneficial for cancer patients. This has been proven in research published in the medical journal 'Cancer Journal for Clinicians'.
Get Jessica Bass – Dance Fitness with Digitdl.com