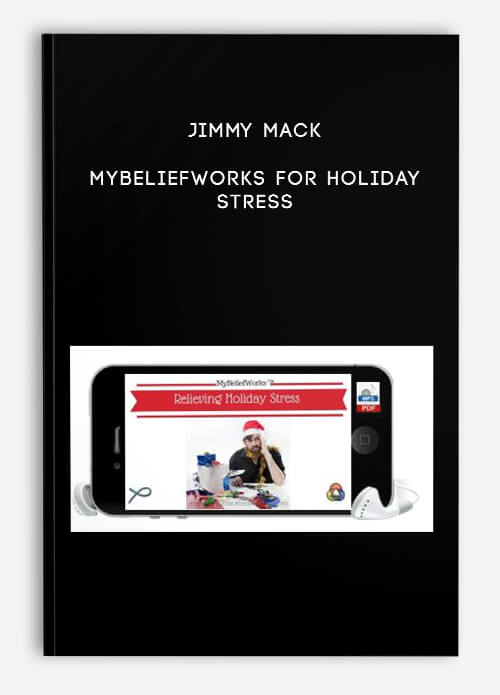 Jimmy Mack – MyBeliefworks for Holiday Stress
Description
This is about holidays, preparing for gatherings, shopping/spending stress, family acceptance, being at gatherings without arguments or discourse, travel and sense of direction and travel during the holidays, reminiscing the past, sense of ease and acceptance about family times, family members and their life choices and even their passing.
Family gatherings can be dicey and dreadful. This Audio MP3 can clear longstanding feuds, that least favorite family member, family drama, chaos and angst and act as a forgiveness barometric tool between you and the family dissipating events.
Sample clearings:
"I've released my disappointment with my past, my family, my life and any and all outcomes of would've, could've, should've."
"I've released feeling left out of family and left out in the cold world, and instead I'm nurtured, comfortable and welcomed."
"I release the need to over spend, over give, and over prove myself to make up for any lack in me or any lack that came from past holidays."
"I let go the past holiday and seasonal events that kept me feeling unappreciative and replace them with satisfaction and a sense of accomplishment."
"I live through this day, this event, and this season without overeating or overdrinking and without overindulging."
Includes over 20 mins of audio with over 100 clearings1 MP3 audio and 1 PDF written transcript, instantly downloadable
*FUN FACT: Play this audio on low or no volume on repeat in the background at your family gathering and see more joy come to all.
NLP online course
So what is NLP?
NLP stands for Neuro-Linguistic Programming. Neuro refers to your neurology;
Linguistic refers to language; programming refers to how that neural language functions.
In other words, learning NLP is like learning the language of your own mind!
NLP is the study of excellent communication–both with yourself, and with others.
It was developed by modeling excellent communicators and therapists who got results with their clients.
NLP is a set of tools and techniques, but it is so much more than that.
It is an attitude and a methodology of knowing how to achieve your goals and get results
Get Jimmy Mack – MyBeliefworks for Holiday Stress with Digitdl.com