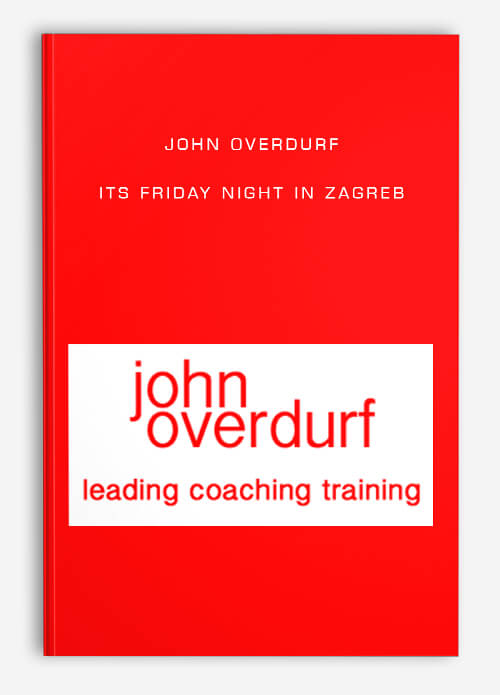 John Overdurf – Its Friday Night In Zagreb
John Overdurf
It's Friday Night In Zagreb!
Most of you that know me may have heard me saying something like that before.
When we were in Croatia last september, I was asked to meet with a small group of people- maybe 10 – and do an informal Q and A session on a Friday evening after a day of training.
The 10 person group quickly grew to 20 and then 30 and by Friday afternoon it was at about 50. By Friday evening, over 80 people showed up- many of whom had no formal training in NLP, but were curious enough to attend. We had to scramble to find a bigger conference room, and I had no microphone, which makes the 'trancey' stuff a bit tricky in a large group.
So, the intimate Q&A was out the window. : ) We are now into Plan B -which was largely "unconscious" Plan B.
Or should I say "Plan BE"?
Ever been there?
Anyway, I thought you might be interested to hear how the whole thing came off.
You may enjoy the use of hypnotic principles, languaging , anchoring of states and "other new things" – some more obvious and some VERY subtle, but VERY effective- just to keep things interesting and memorable, consciously and unconsciously.
I had one main theme I wanted folks to leave with- literally my goal was to hear them saying it in conversation – in english! – afterward. I also wanted that theme to be connected to something that was important to them. Guess what? It worked.: )
Listen and notice if you can figure out what it is, how many times it's mentioned, in how many different ways, connected to what's important to the listener.
Let me know what you think, and remember…
Get John Overdurf – Its Friday Night In Zagreb with Digitdl.com