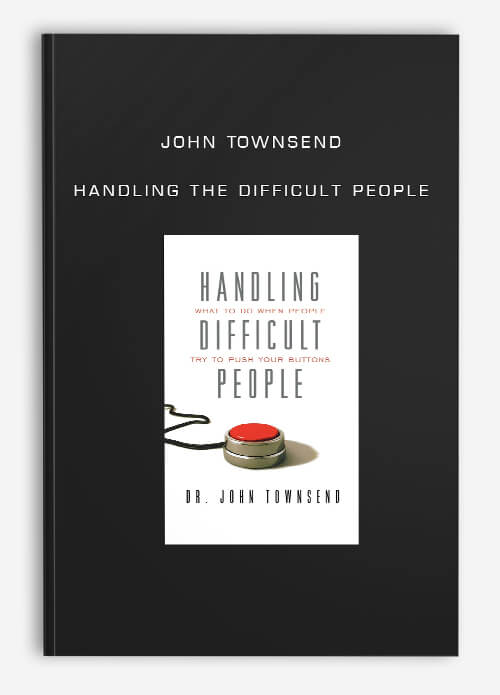 John Townsend – Handling the Difficult People
Description
Let's face it, hard as we try, none of us can avoid contact with difficult people. Some people just seem to savor unnecessary and unhealthy conflict; they don't seem to be happy unless they are driving those around them crazy. Best-selling author and noted relationship expert, Dr. John Townsend, helps us better understand what makes "button pushers" act the way they do-and why they want to elicit a negative emotional and even behavioral response from us. He challenges readers to take personal responsibility and stop responding to difficult people in ways that just don't work! He then offers a whole new repertoire of responses, including specific guidance on body language and verbal scripts, which will allow us to confront and negotiate with "crazy-makers" on a brand new level.
NLP online course
So what is NLP?
NLP stands for Neuro-Linguistic Programming. Neuro refers to your neurology;
Linguistic refers to language; programming refers to how that neural language functions.
In other words, learning NLP is like learning the language of your own mind!
NLP is the study of excellent communication–both with yourself, and with others.
It was developed by modeling excellent communicators and therapists who got results with their clients.
NLP is a set of tools and techniques, but it is so much more than that.
It is an attitude and a methodology of knowing how to achieve your goals and get results
Get John Townsend – Handling the Difficult People with Digitdl.com