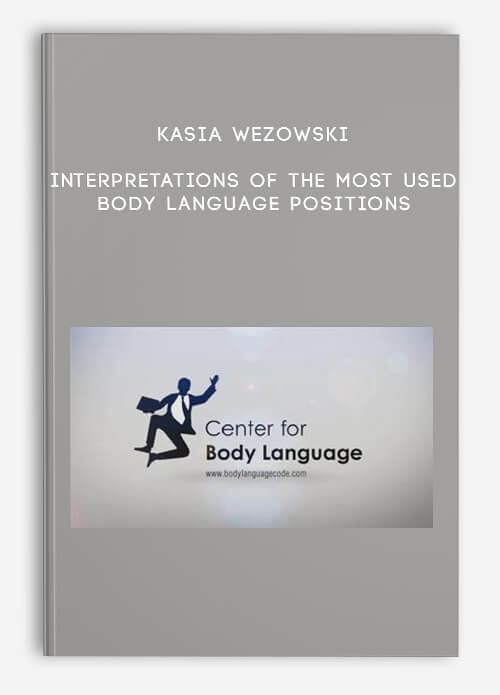 Kasia Wezowski – Interpretations of the most used Body Language positions
Description
Our in-depth journey of communication begins with non-verbal communication and ventures straight into learning what to say, how to say it, and how to reestablish your social negotiation skills.
Hence , in this video, Kasia teaches you the
– Interpretations of the most used Body Language positions
– Exercises of applying Body Language in daily situations
Whether you're looking to become a more confident speaker, or you just want the skills to interact with anyone, anywhere.
NLP online course
So what is NLP?
NLP stands for Neuro-Linguistic Programming. Neuro refers to your neurology;
Linguistic refers to language; programming refers to how that neural language functions.
In other words, learning NLP is like learning the language of your own mind!
NLP is the study of excellent communication–both with yourself, and with others.
It was developed by modeling excellent communicators and therapists who got results with their clients.
NLP is a set of tools and techniques, but it is so much more than that.
It is an attitude and a methodology of knowing how to achieve your goals and get results
Get Kasia Wezowski – Interpretations of the most used Body Language positions with Digitdl.com