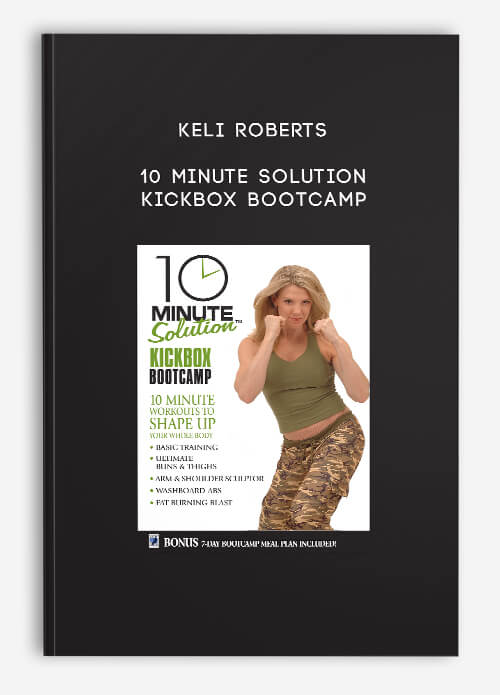 Keli Roberts – 10 Minute Solution – Kickbox Bootcamp
Description
No time to exercise? We have the solution for you the 10 Minute Solution!
Instructor Keli Roberts has developed 5 distinctive and super-effective bootcamp-inspired kickboxing workouts, each one specially-designed to whittle your body into tip-top shape and each one only 10 minutes. Split them into 5 separate workouts, or mix and match to hit your own unique problem areas… or do all of them together for one total-body 50 minute workout!
Product Details
Format: PAL
Language: English
Number of discs: 1
Classification: Exempt
Studio: Platform Entertainment
DVD Release Date: 26 Dec. 2006
Please Note:
These discs are (PAL) format, and will work on Australian & European DVD players.
USA/Canada customers will need a multi-region enabled player.
Fitness
More information about Fitness:
Regular exercise and physical activity promotes strong muscles and bones. It improves respiratory, cardiovascular health, and overall health.
Staying active can also help you maintain a healthy weight, reduce your risk for type 2 diabetes, heart disease, and reduce your risk for some cancers.
Moderate aerobics exercises 3 times a week for 30 minutes can reduce cancer risk Cancer-based exercises provide relief to the patient during
cancer treatment There are many benefits to exercising. But it's even more beneficial for cancer patients. This has been proven in research published in the medical journal 'Cancer Journal for Clinicians'.
Get Keli Roberts – 10 Minute Solution – Kickbox Bootcamp with Digitdl.com