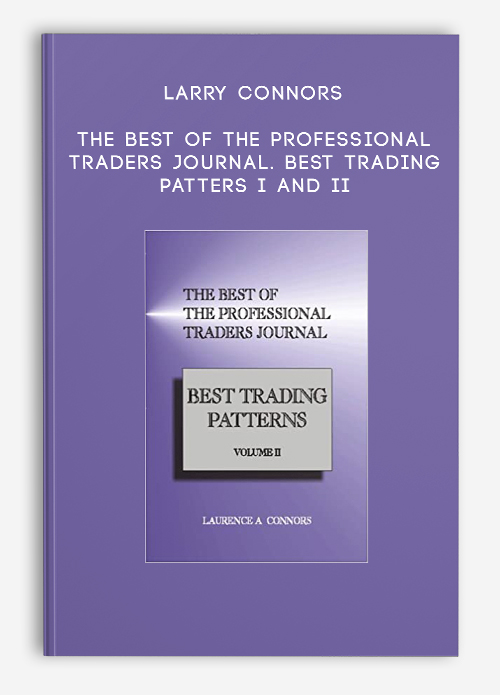 Larry Connors – The Best of the Professional Traders Journal. Best Trading Patters I and II
Description
If you can't get enough of Larry Connors' time-tested, market-proven, short-term (three- to seven-day holding periods) trading strategies, this is the book for you. Successful trader and hedge fund manager, Larry Connors gives you seven potent technical trading strategies to conquer the stock and futures markets. Unlike other trading books that talk around trading, Connors' Best Trading Patterns, Volume II gives you exact rules for entry along with several illustrated examples to show you how these strategies have traded in the past. This book is designed to get you from reading to trading immediately.
Forex Trading – Foreign Exchange Course
Want to learn about Forex?
Foreign exchange, or forex, is the conversion of one country's currency into another.
In a free economy, a country's currency is valued according to the laws of supply and demand.
In other words, a currency's value can be pegged to another country's currency, such as the U.S. dollar, or even to a basket of currencies.
A country's currency value may also be set by the country's government.
However, most countries float their currencies freely against those of other countries, which keeps them in constant fluctuation.
Get Larry Connors – The Best of the Professional Traders Journal. Best Trading Patters I and II with Digitdl.com