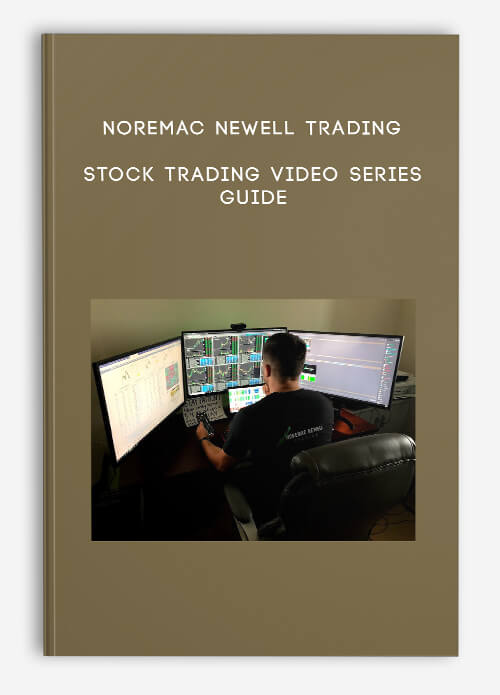 Noremac Newell Trading – Stock Trading Video Series Guide
Description
Are you having a difficult time trying to navigate the stock market and the trading world?
Well, Noremac Newell Trading is a great place to start.
First, we recommend joining our free chatroom to learn how the stock market works, how to trade, what stocks to look for and all the correct terminologies. We have a variety of elite traders that are eager to help you. Cam also streams live everyday after market close to talk about his trading day and what stocks he traded.
Then, we highly recommend purchasing the Video Series Guide. This will teach you all the strategies that Cam has successfully implemented. This Guide is 17 hours of content and talks about what Cam does in order to be a successful trader.
Lastly, we recommend purchasing our scanners. Cam has credited a lot of his success to the scanners. The scanners will help you navigate the market and help you find the stocks that could be a potential buy. We sell the exact scanners that Cam uses on a daily basis.
Cam has worked hard to create tools to help you be the best trader you can be. Take advantage of this opportunity and learn how to be a profitable trader with all these resources. He doesn't want you to make the same mistakes that he did when he first started. Invest in yourself and your education and you won't regret it. We look forward to working with you!
Forex Trading – Foreign Exchange Course
Want to learn about Forex?
Foreign exchange, or forex, is the conversion of one country's currency into another.
In a free economy, a country's currency is valued according to the laws of supply and demand.
In other words, a currency's value can be pegged to another country's currency, such as the U.S. dollar, or even to a basket of currencies.
A country's currency value may also be set by the country's government.
However, most countries float their currencies freely against those of other countries, which keeps them in constant fluctuation.
Get Noremac Newell Trading – Stock Trading Video Series Guide with Digitdl.com