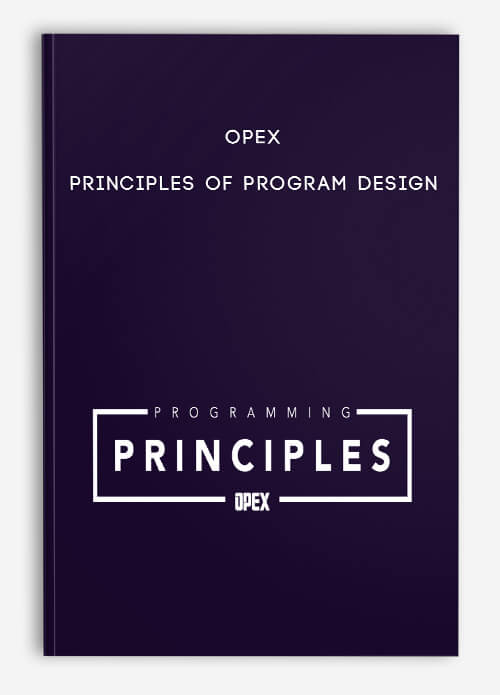 OPEX – Principles of program design
Description
What you'll learn
The basics of individual program design
The three pillars of the OPEX system of assessment
The strength continuum
The muscle endurance tree
Alactic, lactic and aerobic development
Concurrent training principles
Sample programming
Description
Programming: Principles is an introductory course on fundamental strength and conditioning principles. This course simplifies these concepts by focusing on the rationale behind each programming element, and their proper application, all to provide a better understanding of program design principles. This course will provide you with a solid foundation and is a recommended prerequisite to the OPEX Coaching Certificate Program (CCP).
Accreditations
Programming: Principles qualifies for continuing education credits with the following organizations worldwide:
NASM
ISSA
CanFit Pro
Course Content
32 lessons
+ Introduction
1 videos
+ Exercise Principles
5 videos
+ Assessment
3 videos
+ Program Design Principles
20 videos
+ Experience
3 videos
Fitness
More information about Fitness:
Regular exercise and physical activity promotes strong muscles and bones. It improves respiratory, cardiovascular health, and overall health.
Staying active can also help you maintain a healthy weight, reduce your risk for type 2 diabetes, heart disease, and reduce your risk for some cancers.
Moderate aerobics exercises 3 times a week for 30 minutes can reduce cancer risk Cancer-based exercises provide relief to the patient during
cancer treatment There are many benefits to exercising. But it's even more beneficial for cancer patients. This has been proven in research published in the medical journal 'Cancer Journal for Clinicians'.
Get OPEX – Principles of program design with Digitdl.com