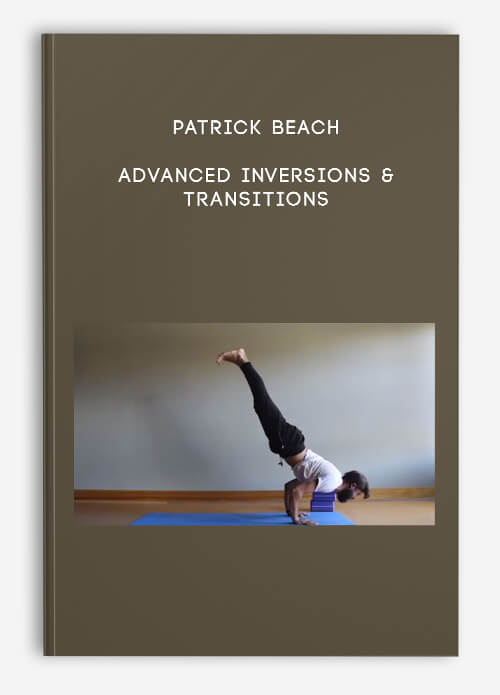 Patrick Beach – Advanced Inversions & Transitions
Description
This plan will teach you how to go upside down and play with advanced inversions and transitions. The poses in this series are the ones that are the most accessible to people who have mastered their basic handstand and are ready to move onto new poses. Whether you practice Yoga or not, these videos will help you build muscle, increase your strength, and improve your body awareness and control.
This plan will give you all the tools for you to tackle advanced inversions and transitions including handstanding on blocks, handstand to Chaturanga transitions, Side Crow to Tripod Headstand, and Hopping into Bakasana and Eka Pada Bakasana. We'll also go through various ways to enter and exit each pose including pressing into handstand, and one and two footed hopping variations.
Also included in this plan is a routine that you can use to warm up your body before attempting any of the poses or transitions. For those who require additional strength for these poses I've also included an Inversion Strength Practice – a must have for anyone who really wants to learn to play upside down!
The videos have everything you need to learn these difficult poses, and consist of three parts:
1) Strength Warm Up: to warm the right muscle groups for that particular pose and prepare your body to enter that pose with strength and grace.
2) Posture Theory: to help you understand how the pose should feel when you enter it, and give you cues to help you understand how the position should feel.
3) Practice: We'll practice the head balance or arm balance together!
For all of you who have been playing with handstands and arm balances, and aren't sure where to go next, this is the perfect plan for you. You'll learn how to combine all these different poses in fun and interesting ways!
Fitness
More information about Fitness:
Regular exercise and physical activity promotes strong muscles and bones. It improves respiratory, cardiovascular health, and overall health.
Staying active can also help you maintain a healthy weight, reduce your risk for type 2 diabetes, heart disease, and reduce your risk for some cancers.
Moderate aerobics exercises 3 times a week for 30 minutes can reduce cancer risk Cancer-based exercises provide relief to the patient during
cancer treatment There are many benefits to exercising. But it's even more beneficial for cancer patients. This has been proven in research published in the medical journal 'Cancer Journal for Clinicians'.
Get Patrick Beach – Advanced Inversions & Transitions with Digitdl.com