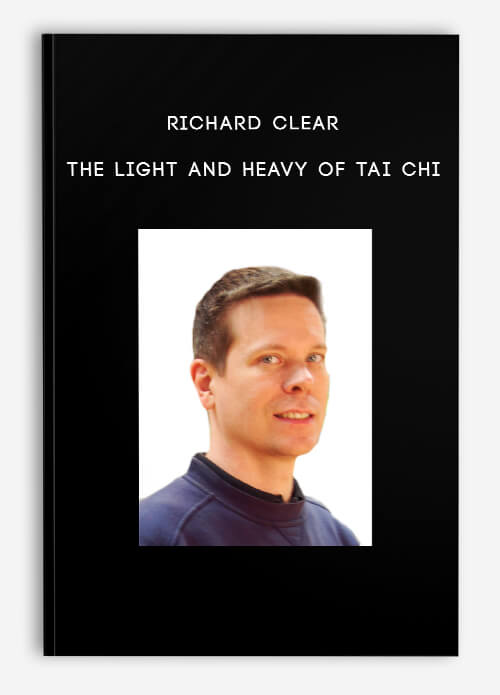 Richard Clear – The Light and Heavy of Tai Chi
Description
Another way Tai Chi expresses Yin and Yang is through heavy, heaving, crushing power, and light, whispy, elusive movement.
The heavy quality is easy to figure out-
We see it when we're tired, or when children stomp around in anger.
Most EMTs and Firemen are aware of how difficult it is to move an unconscious person vs someone who is awake or even thrashing.
That weight just droops and rolls around every time you try to grab hold of the person.
The light quality, however-
Most people have issues figuring it out because it's so easy to do it wrong and think it's right.
It isn't just empty and passive-
Float doesn't mean you give away your integrity.
Soft doesn't mean you just cave to incoming force.
For these reasons, light power takes more careful instruction
More confusingly–
The "light" and "heavy" states can occur at the same time!
This is where Tai Chi's famous "Three Powers" start to come into play.
Get Richard Clear – The Light and Heavy of Tai Chi with Digitdl.com