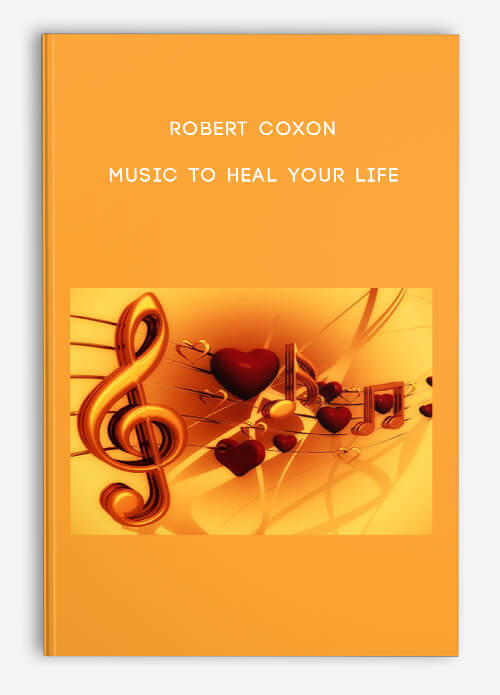 Robert Coxon – Music to Heal Your Life
Description
Music to Heal Your Life is for you, if you desire:
More ease and enjoyment in your body and life overall
Opening your heart and feeling self love and compassion for yourself
A catalyst for physical, mental, emotional self-healing
Living your Soul Purpose and experiencing true wealth and abundance
​Greater passion and excitement for life
What People Are Saying
​Music that heals the mind and body!
"Robert Coxon (creates) a powerful prescription to enhance your health, fill your heart, and re-ignite your passion for life. His beautiful soul soothing music heals the mind and the body."
~ Bruce H. Lipton, Ph.D., Cell Biologist and Best-selling Author
​You can feel the Love!
"In this beautiful music… our heart opens and we feel Divine Love, compassion and joy."
~ Miranda Gray, Originator of 'Womb Blessing' (150,000+ women)
​Long Lasting Healing
"We discovered the profound healing that his (Robert's) work brings to our hearts… a healing that lingers long after the music ends"
~ Gregg Braden, Scientist and Best-selling Author
Music to Heal Your Life Contains
5 CD downloads by Robert Haig Coxon
1. Cristal Silence
Soothing melodies to help relax the body and remove emotional blockages. So relaxing, it's considered a classic by Massage Therapists.
2.The Silent Path
A continuously top selling album in both Europe and North America (#1 in France for 5 years!), many thousands of listeners have used this music as a catalyst to manifest true healing and true miracles in their lives. This angelic sound with delicate orchestrations and beautiful melodies creates an optimum setting for total relaxation, total well-being.
3. Mental Clarity
With a group of Medical Research specialists, Robert Coxon developed the Mental Clarity sound that helps the listener clear the mind of mental clutter. This enables a very deep state of meditation, unlocking the true Creative Power that exists in all of us. Track one consists of a very harmonious sound (without a melody), purposely held for 22 minutes.
4. The Infinite
Formerly produced as "The Essence of Kryon", this album has been re-orchestrated and re-mixed in fall 2009 to become one of the finest album that Robert has ever produced!
5. Passion Compassion Alegría
''Through passion for life, compassion towards self and the joy of simply being, one reconnects with the frequency of Love.''
What People Are Saying
​Miraculously healed my legs!
"I looked down and noticed that the swelling in my legs was going away. It was a "miraculous experience."
~ Albert P. Braun, Erie, Pennsylvania
​Sciatica disappeared!
"After a minute or so the pulling sensation ceased and I felt as though my spine had been realigned. I have (had?) two bulging lumbar discs, and have been suffering from sciatica. I feel tremendous gratitude."
~ Olivia, Syracuse, New York
​Whole new level of healing
"If you are a practitioner and haven't used Robert's music yet, you are missing out (and depriving your clients…) of experiencing a whole new level of Healing. Soul healing."
~ Marc Cossette, Reiki Master, Montreal, Canada
​Guide to profound beauty
"Such profound melodies…guiding the listener to the source of all beauty".
~ Lee Carroll, Author of the Kryon books
Get Robert Coxon – Music to Heal Your Life with Digitdl.com