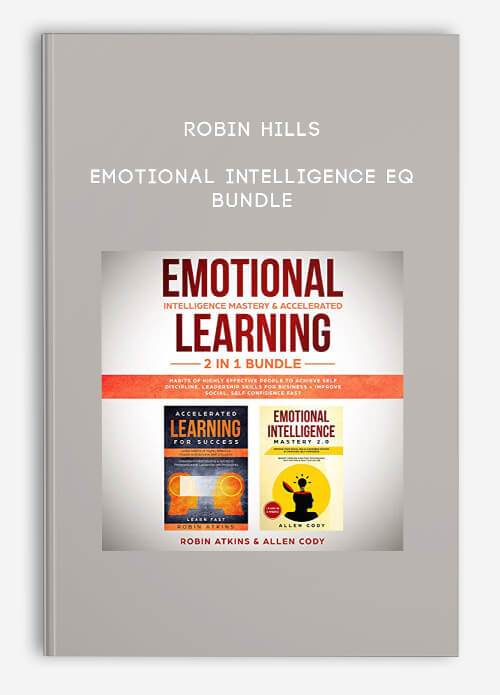 Robin Hills – Emotional Intelligence EQ Bundle
Description
Emotional intelligence is the ability to combine thinking with feelings in order to build good quality relationships and to make good authentic decisions. It is fundamental to leading a full, rich and rewarding life.
Emotional intelligence is different from IQ – cognitive intelligence, and offers a different perspective on success and performance at work.
Your emotional intelligence is your responsibility! How you react and respond to events is governed by your emotional intelligence. You can work to develop your emotional intelligence, but this is not easy.
This course looks at what emotional intelligence is and what it is not. It looks at some models of emotional intelligence; what they mean and how they can be applied at work.
The course covers the advantages and disadvantages of emotional intelligence, ways it can be improved and some do's and don'ts of working with emotional intelligence. It will test your emotional intelligence!
Changing the way that you work with your emotions is not easy. This course will give you some insights BUT developing your emotional intelligence will take you time and a lot of effort, and even then you are not going to get it right all the time!!
Emotional intelligence (EQ or EI) is about
Understanding, recognizing, and managing your own emotions
Recognizing and understanding emotions displayed by others
Interpreting that information to help manage relationships and social situations
IQ is measurement of reasoning ability and problem solving reflected in a number or score. One of the key differences between IQ and EQ is that IQ is generally fixed where EQ can improve over time.
Get Robin Hills – Emotional Intelligence EQ Bundle with Digitdl.com