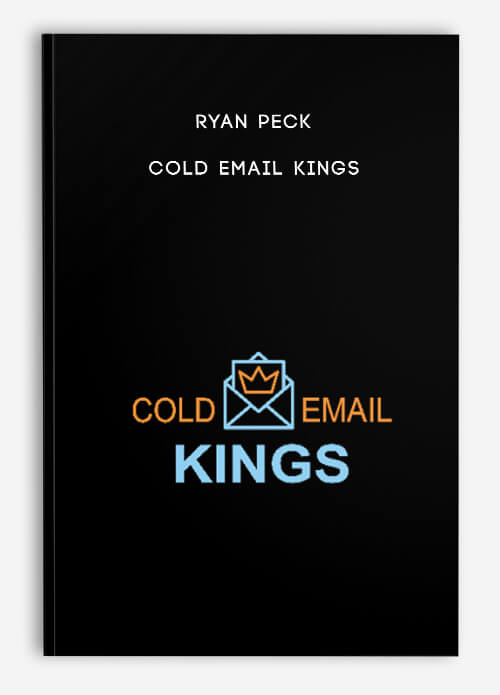 Ryan Peck – Cold Email Kings
Attention Entrepreneurs!
The following is a message for every entrepreneur who wants to grow their business, influence, and network without spending a dime on paid ads!
Hi, my name is Ryan Peck and here's the TRUTH you need to know about cold email marketing!
In fact, here's the biggest problem you face right now.
It's that traditional marketing makes it very expensive and confusing to grow your business, influence, and network. In fact…experts say you will need at least between $3k-$5k before you find a 'winning' ad.
But that's not the end of the problem. It actually gets worse! Why?
Because advertising platforms are pretty much one dimensional.
Which means you MIGHT be able to generate leads…but thats it…AND, you will almost surely run out of money even before you start to see any results.
And, worst of all, most entrepreneurs don't realize by becoming an authority in your niche by podcast guesting and radio appearances (for free) can do more for your business than generating leads themselves.
But luckily for you there is now a solution to your problem!
So, if you're an entrepreneur, business owner, coach, or anyone who really wants to grow their business, influence, and network, here's the solution you've been looking for…
Introducing "Cold Email Kings!"
"Cold Email Kings" Helps You:
Get leads for as little as $0.00
Land Partnerships
Podcast & Radio Guest
Find Mentors
Connect With Influencers
… and much, MUCH more!
And best of all… you can start seeing results with "Cold Email Kings" immediately
So again, if you're a entrepreneur who wants to grow their business with ZERO AD SPEND, understand this:
You don't need to start wasting massive amounts of money testing different marketing strategies that probably won't work
You can finally have a LOW COST marketing platform that is MULTI-DIMENSIONAL to grow your business
The Cold Email Kings strategies, trainings, fundamentals, and templates, make it simple to start seeing success immediately!
Act Now – Before It's Too Late!…
Get Onboard With Cold Email Kings Now!
Get Ryan Peck – Cold Email Kings with Digitdl.com