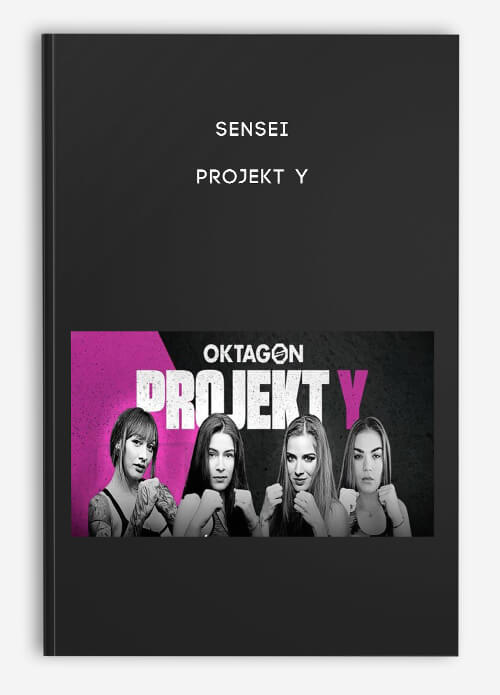 SENSEI – Projekt Y
Description
I just finished the replay of Project Y, I'm fresh too
I decided to come back to it because I recently ended my relationship
and got interested in meeting women online again.
In addition, Mancer's opening of a new platform has become an excuse for me.
I have no doubt that Project Y is just FUCKING.
Mancer and Sensei have put a lot of work into decomposing the topic of online seduction into the first part
and they EXCELLENTly succeeded.
Here you can find answers to all questions related to meeting women online.
The scope of the material is really powerful, so make sure you take notes.
I also suggest making a table of contents, such a download.
The idea is that after learning and starting the practice it is easy to find oneself.
Seduction on the internet is presented on the example of the Sympatia, Badoo, Adopt Facet and Erodate portals. Their characteristics and how to best navigate them, what strategies
to adopt to achieve the best results were discussed .
As given on the tray, we get answers to questions about how to build your profile and read women's profiles.
Everything was discussed in detail with examples.
We can see profiles built by Mancer and Sensei.
A lot of attention was devoted to conversations with the presentation of many strategies regarding both how to start a conversation, how to react in various situations, and how and when to lead the conversation in an erotic way. All this is discussed on the examples of conversations.
I also liked the modules about triangles, seduction of married women and very young women despite the significant age difference.
The strawberry on the cake are recordings of telephone conversations and a discussion of how to lead dates.
Seduction is an art, and its science is like the science of many other things; foreign language or driving a car. Nobody will learn it for you, they can only show you the way, give directions and point out mistakes. Although Mancer and Sensei put everything out on a tray, you will need to put a lot of work into translating the knowledge you have put into practice, especially if you are a beginner, to achieve satisfactory results.
In my experience, however, I have no doubt that it is definitely worth investing your time.
To sum up, I think Project Y is a must for men interested in meeting women through dating sites. I would highly recommend !
Get SENSEI – Projekt Y with Digitdl.com