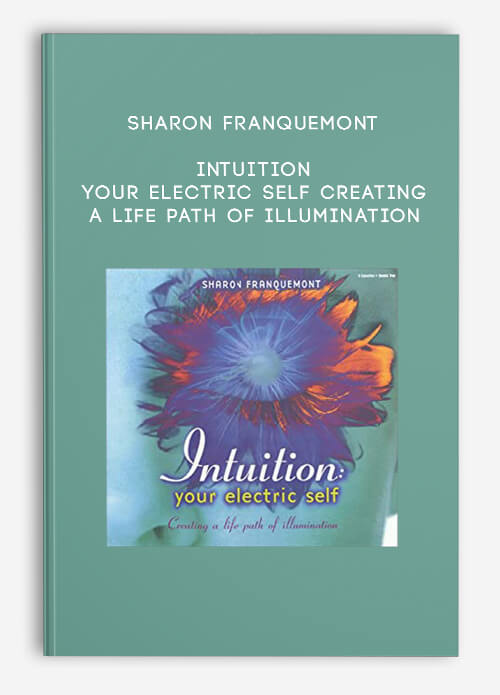 Sharon Franquemont – Intuition – Your Electric Self Creating A Life Path of Illumination
Description
Each of us has three selves: physical, intellectual, and intuitive. Pioneering intuition coach Sharon Franquemont calls this third aspect of our being the "electric self," because its brilliance illuminates all the hidden areas of human experience.
On Intuition: Your Electric Self, this respected personal and corporate trainer draws on nearly 30 years of experience—including helping to establish graduate-level intuition courses at John F. Kennedy University—to take you on a mind-expanding exploration of her original seven-part system:
Intuition and knowledge—simply knowing something without knowing why
Intuition and your body—the "gut feelings" and "feelings in the heart" that often guide you in critical decision-making situations
Intuition and creativity—the sudden "aha!" that is the essence of all great art, music, and creativity
Intuition and the big picture—seeing the larger situation, and knowing how to organize people and projects
Intuition and vision—understanding the true purpose and proper direction for people and organizations
Intuition and relationships—forming intuitive partnerships with others in sports, business, love, and friendships
Intuition and the earth—tuning in to Mother Earth and the great dance of creation
The intuitive lifestyle, Franquemont teaches, is a true and luminous path beyond individual realization and into more empowered relationships with time, space, and the larger purpose of existence. On Intuition: Your Electric Self, you will learn the proven steps that make each of your seven reservoirs of intuition more than just a powerful personal resource—creating the brilliant illumination that helps you and all those around you see their way more clearly.
Get Sharon Franquemont – Intuition – Your Electric Self Creating A Life Path of Illumination with Digitdl.com