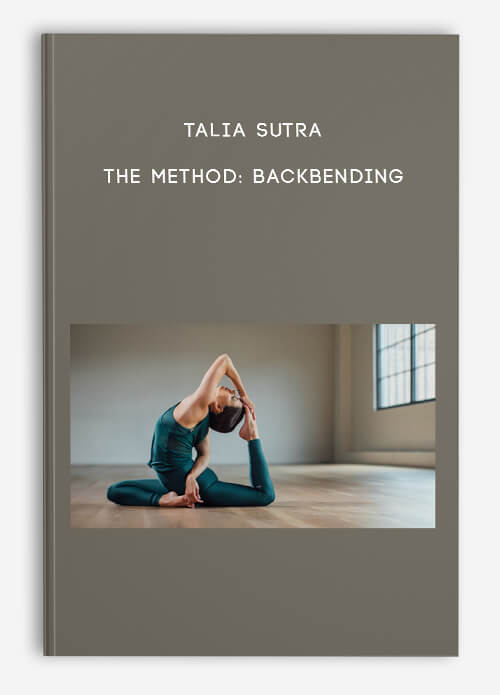 Talia Sutra – The Method: Backbending
Description
Bring peace of mind to your backbends. This seven-class series will teach you Talia's 3-step method for safe backbending so you can find more joy in each posture. You'll experience bliss and happiness as you explore deeper movement with confidence.
Using the 3-step method, you will:
– Observe and witness your spine as it is right now.
– Initiate movement from top to bottom.
– Hold poses by joyfully expanding the front body.
This series instructs you through each step of the method, starting with a short, philosophy-based class and followed by a full warm-up for your wrists and back. The method is then applied through four body-area-specific classes: upper/middle back, shoulders, hip flexors, and the entire back core. In a final 60-minute flow class, you'll apply your new skills using breath and movement to open the front body and safely relax into your backbends.
Perfect for the yogi who may experience discomfort or fear when backbending, these classes will help you move with more confidence, freedom, and joy. The space you create in your backbends will relieve physical and mental stress by allowing energy to flow freely and promote full-body healing.
Fitness
More information about Fitness:
Regular exercise and physical activity promotes strong muscles and bones. It improves respiratory, cardiovascular health, and overall health.
Staying active can also help you maintain a healthy weight, reduce your risk for type 2 diabetes, heart disease, and reduce your risk for some cancers.
Moderate aerobics exercises 3 times a week for 30 minutes can reduce cancer risk Cancer-based exercises provide relief to the patient during
cancer treatment There are many benefits to exercising. But it's even more beneficial for cancer patients. This has been proven in research published in the medical journal 'Cancer Journal for Clinicians'.
Get Talia Sutra – The Method: Backbending with Digitdl.com