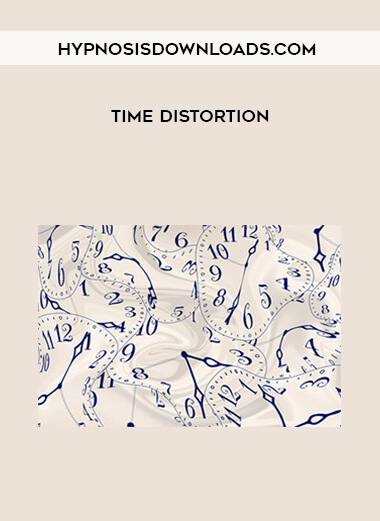 Time Distortion by Hypnosisdownloads.com
Get Time Distortion by Hypnosisdownloads.com at Traderdeve.com
Time distortion is a natural phenomenon and everyone has experienced it – from the dreary stretching of time while waiting in an interminable queue somewhere to the sudden shrinking of time to a momentary bright flash while enjoying something marvelous.
It would be good to be able to call it up at will. And this is eminently possible.
The Time Distortion Hypnosis Script from The Script Collection was prepared to offer an effective learning tool to anyone who'd like to learn how to have more influence over their perceptions of time in certain circumstances.
A brief pre-talk highlights the particular benefits of being able to slow down or speed up time and explains how this can be used to help oneself and others.
The induction is closely focused on establishing a powerful receptive learning state through hypnotically generated phenomena. As the client experiences this deeply relaxing process, they also learn how to access it for themselves.
A simple yet powerful metaphorical device allows the client to begin to experience what it is like to deliberately distort one's awareness of time. Repeated practice ensures improving skill, so that the client will begin to notice having more and more control over how they notice time passing. This means that they can choose to modify this aspect of their experience both consciously and unconsciously at will.