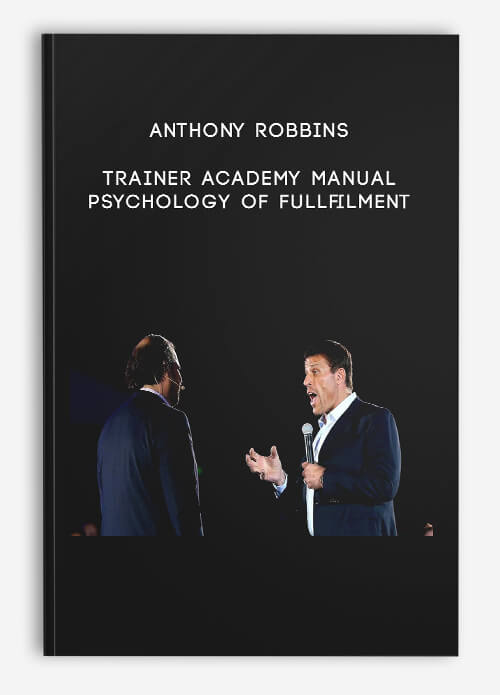 Trainer Academy Manual – Psychology of Fullfilment by Anthony Robbins
Description
Anthony Robbins
Trainer Academy Manual
Psychology of Fullfilment
You know who Anthony Robbins is…
This is his 1997 Trainer Academy Manual.
It's great stuff/. 475 pages with his teaching for the trainers his Psychology of Fullfilment
You will learn and master fundamental tools and models for creating lasting change in a person's life. A lots of tools
Contents :
Emotional Mastery
Creating Lasting Change
Creating Leaders
Identity
Models of traditional psychology (a great essence from all the psychological schools)
metaphors
Transcripts
Collapsing anchors
and much much much more stuff…
NLP online course
So what is NLP?
NLP stands for Neuro-Linguistic Programming. Neuro refers to your neurology;
Linguistic refers to language; programming refers to how that neural language functions.
In other words, learning NLP is like learning the language of your own mind!
NLP is the study of excellent communication–both with yourself, and with others.
It was developed by modeling excellent communicators and therapists who got results with their clients.
NLP is a set of tools and techniques, but it is so much more than that.
It is an attitude and a methodology of knowing how to achieve your goals and get results
Get Trainer Academy Manual – Psychology of Fullfilment by Anthony Robbins with Digitdl.com