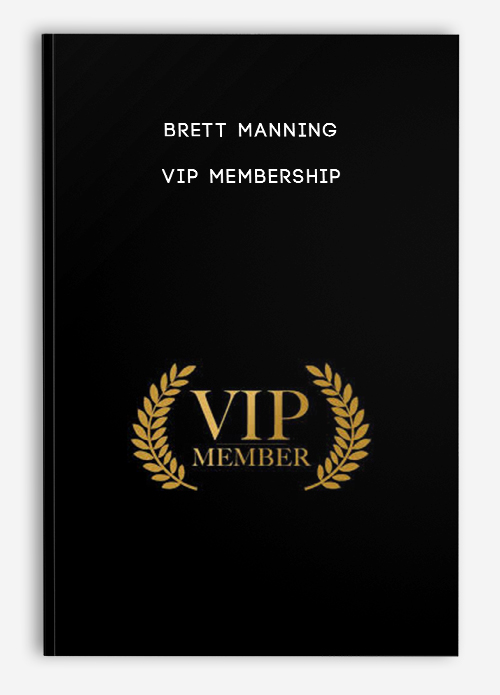 VIP Membership by Brett Manning
Description
VIP Membership
Singing Success 360, Mix, Harmony, Vibrato, SSTV, 4 Weekly Live Warm Ups, Webinars & Live Q & A with Brett Manning and more.
Enroll in Course
Our Ultimate Singing Package includes instant streaming to all Singing Success courses as well as FREE access to all webinars and vocal challenges & Singing Success products.
This membership also includes entrance to our 'Members Only' Singing Success VIP Facebook Group with direct access to Brett Manning & his associates via Facebook LIVE weekly warm-ups and Q&A events. PLUS scheduled music industry special guests event via Facebook LIVE.
This Membership has changed the trajectory of our company. Brett wanted to make sure that those students using his online courses were on the right path, using the exercises correctly and receiving ongoing instruction Thus the Singing Success VIP Membership was created so that he and his associate coaches could do just that!
Your Instructor
Brett Manning é um dos treinadores vocais mais procurados da indústria da música. Brett teve o privilégio de trabalhar com muitos dos principais artistas da atualidade como: Leona Lewis, Hayley Williams, Jimmy Gnecco, Taylor Swift, John Michael Montgomery, Luke Bryan, Lauren Mayberry (CHVRCHES), Keith Urban, Mikky Ekko, Miley Cyrus e a lista continua. Brett também trabalhou com os elencos de produções da Broadway de Les Miserables e Jekyll e Hyde, bem como com a equipa da Broadway de Aida de Elton John. Brett é conhecido pelas suas demonstrações divertidas e encorajadoras, mostrando como até os novos cantores podem experimentar uma melhoria imediata no alcance, na facilidade e na qualidade de sua voz. Apaixonado por ensinar cantores de todos os tipos, independentemente de seu nível de habilidade, localização geográfica ou aspirações profissionais, Brett criou uma série de programas de treino audio para disponibilizar os seus incríveis métodos de ensino para todos os cantores, de qualquer lugar do mundo. O método Singing Success ajudou centenas de milhares de cantores em mais de 164 países ao redor do mundo.
Get VIP Membership by Brett Manning with Digitdl.com